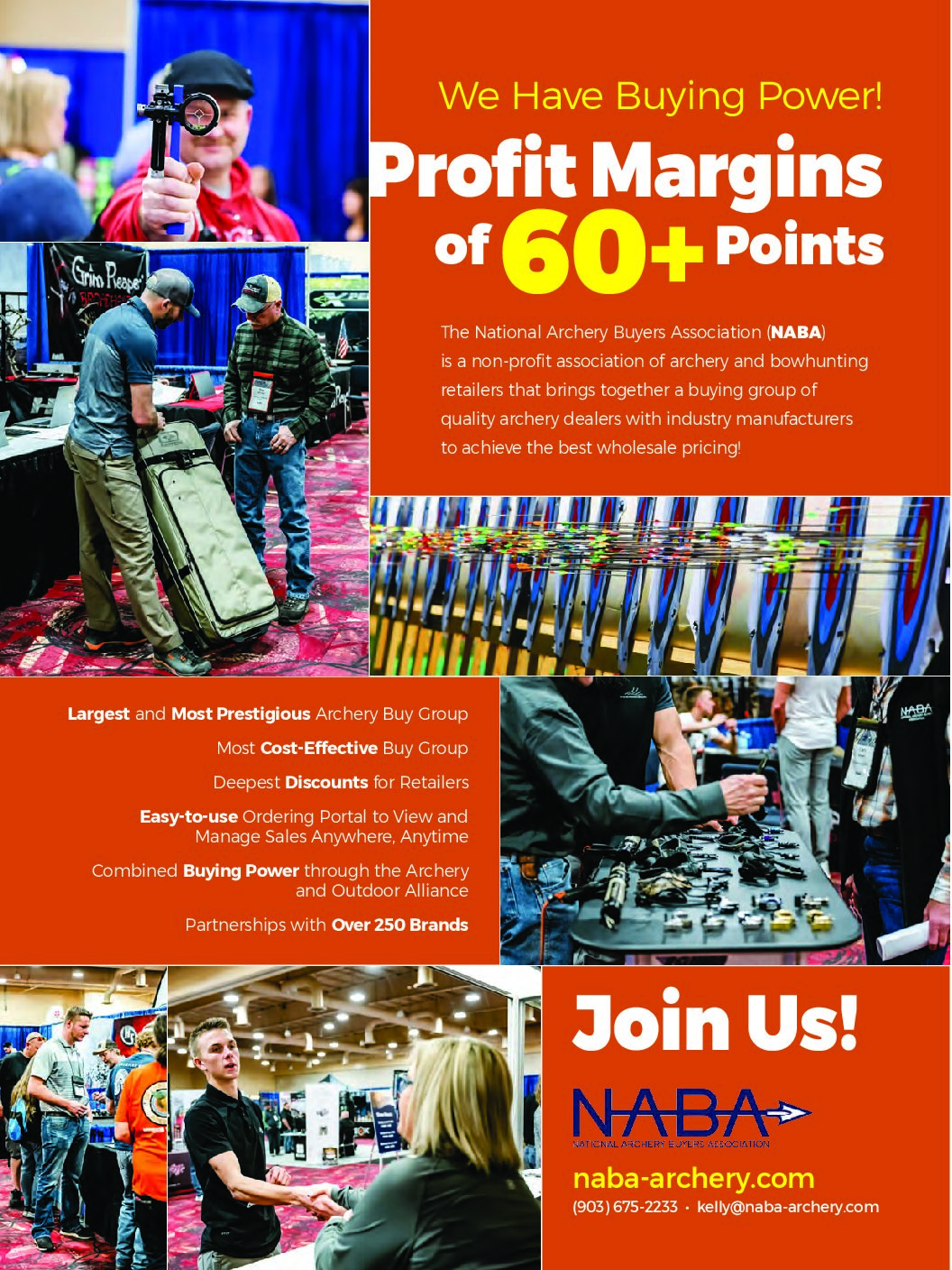 Article reprinted from Inside Archery,
Since 1995, the National Archery Buyers Association's (NABA) goal has been to increase profit margins by giving archery pro shops group power to compete with large retail outlets.
It has grown into a 300-member US and Canadian buying group and continues to grow while striving for a minimum 40 percent profit above manufacturer's Minimum Advertised Price (MAP). Members of NABA secure margins normally unattainable by independent shops, increasing profits while competing with big box outlets by gaining purchasing power and volume pricing, without buying large quantities of product from each manufacturer. Longer terms, free freight options, and gaining profit margins of 50-plus points can also result. NABA buys at an approximate minimum net 13 percent discount over other retailers.
NABA strives to help archery retailers grow, remain profitable, and  make a living wage. NABA and Nations Best Sports INBS) formed the Archery & Outdoor Alliance (AOA) to continue providing exceptional value for retailers, collectively increasing volume and buying power with manufacturers at profit margins often as high as an additional 20 points on top of deals already secured during show season. The AOA works with long-term manufacturing members to create special makeup units or exclusive products available only to collective members.
NABA created an ordering portal in partnership with OrgMyRange, allowing stores to place/ program orders easily throughout the year and monitor shipping dates. Orders can be placed by a retailer, manufacturer, or sales representative, allowing special and close-outs offers throughout the year. NABA members can monitor orders from a single web-based program, placing orders, viewing inventory and tracking previous sales-even while sitting in a tree stand or hunting blind. NABA full page ad August 2023
Also, NABA works closely with the top-rated and archery-shop: exclusive ePro program-also designed by OrgMyRange. This game- changing program allows archery shops and ranges to track day-to-day business transactions, so retail members can spend more time focusing on customers. More than a point-of- sale system, the program also allows managing ranges, tracking purchases, and communicating with customers
NABA not only provides rock-bottom show pricing on products outside your primary selection but allows engaging with manufacturers in a relaxed setting. The opportunity to compare tactics and trends with other retailers across the country, while creating higher margins. across your entire product line, also comes through membership.
Your shop will also be able to gain knowledge from like-minded members. NAPA is a non-profit organization serving as an archery advocate for all members, instead of profits going to its staff as a buy group business. The retailer keeps all profits, not the organization, which is what NABA was founded on.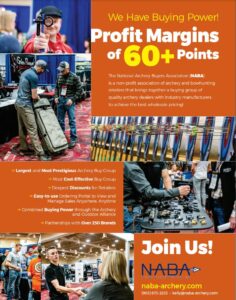 NABA membership requirements and annual dues represent a huge benefit to your shop. Members must have maintained a store front for  two years minimum, have established business hours for at least five days a week, and have had good credit for five years. 
Members are required to attend annual shows (either the Las Vegas NABA Western Show held prior to the National Field Archery Association (NFAA) Vegas Shoot or the Archery Trade Association (ATA) Show). Members can attend the show benefiting them most or attend both if the three-day ATA Show doesn't allow enough time to place or program annual orders. Retail Membership Dues of $500 are due July 1st annually, with a  $100 initiation fee. If a retailer already belongs to another buy group   and wants to try NABA, their dues are $300 for one year. 
Joining NABA provides access to the largest, most prestigious non- profit volunteer archery organization around, an organization with  little to no overhead so they pass on the savings to members. NABA is a low-cost investment that benefits your shop in today's challenging business climate. When inflation and overhead costs are high. joining a buy group makes a fiscally responsible choice.
Manufacturers value their NABA partnership so much that they provide our retailers, the independent, mom and pop shops, with margins only available to NABA retailers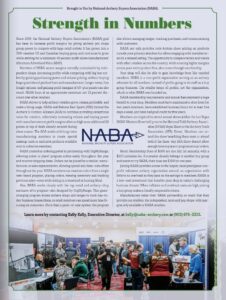 https://naba-archery.com/wp-content/uploads/2023/10/NABA-full-page-ad-August-2023-3-pdf.jpg
1408
1056
admin
https://naba-archery.com/wp-content/uploads/2020/09/NABA_Logo_BLUE-300x85.png
admin
2023-10-04 12:09:29
2023-10-04 12:32:06
Strength in Numbers